You can now use Microsoft Teams to notify repeat visitors when a visitor has arrived and selected them as their host. To use Microsoft Teams host notifications you need to have a Sign In App repeat visitor group synced with Azure AD, click here to read about how to set that up.
Important
To use host notifications you need a custom field with the response type set to Notify list. A notify list will allow the visitor to search your repeat visitor groups and select the person they're visiting.
You can configure custom fields by going to Manage > Sites > Select site > Custom fields.
Set up
Once you've set up the Azure AD synced group, from the online management portal, go to Manage > Groups > Select Azure AD synced group > Notifications and set When a visitor signs in to Notify their host and then select Send to Microsoft Teams.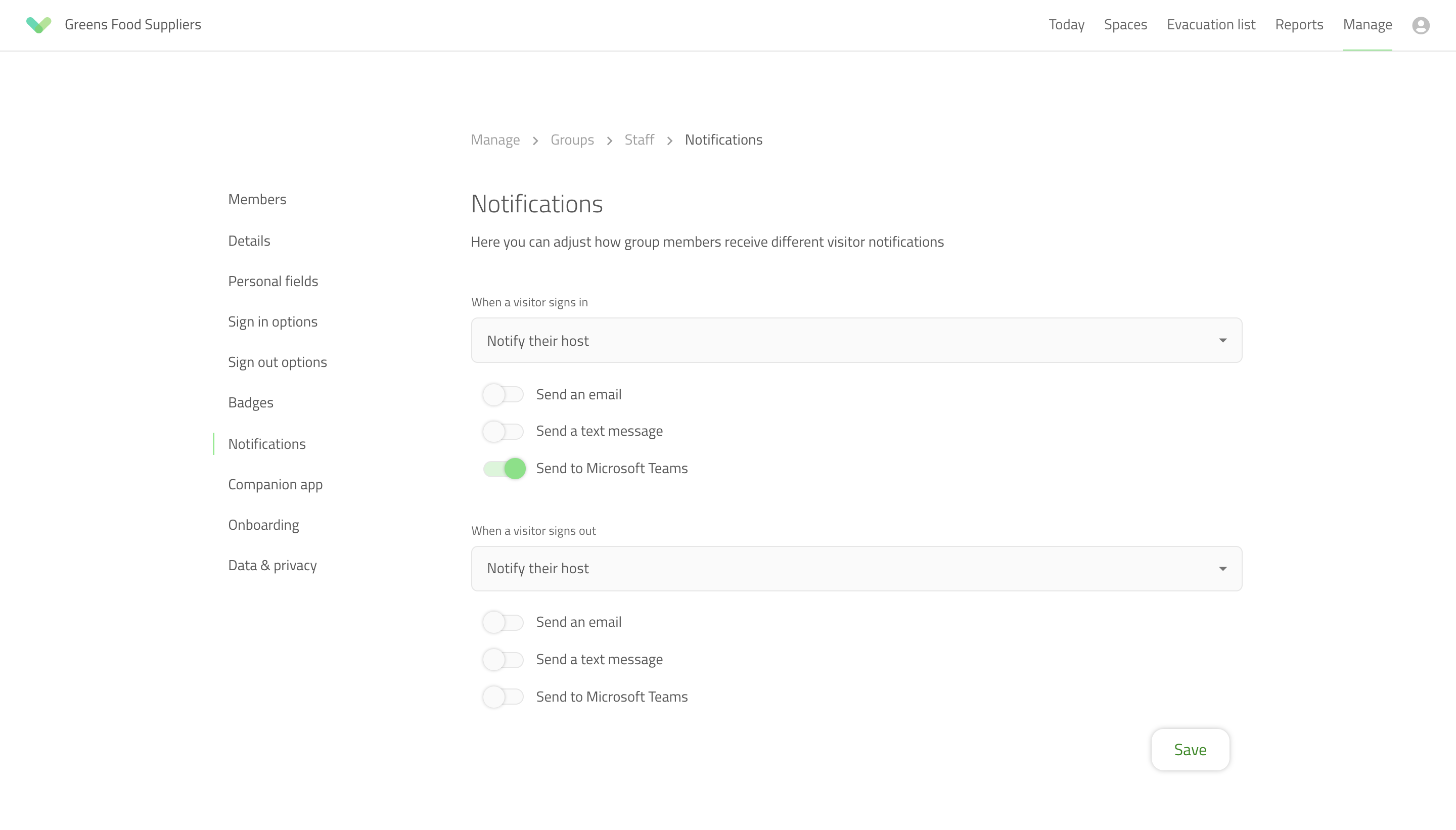 Open Microsoft Teams and click the Apps tab and then click Upload a customised app.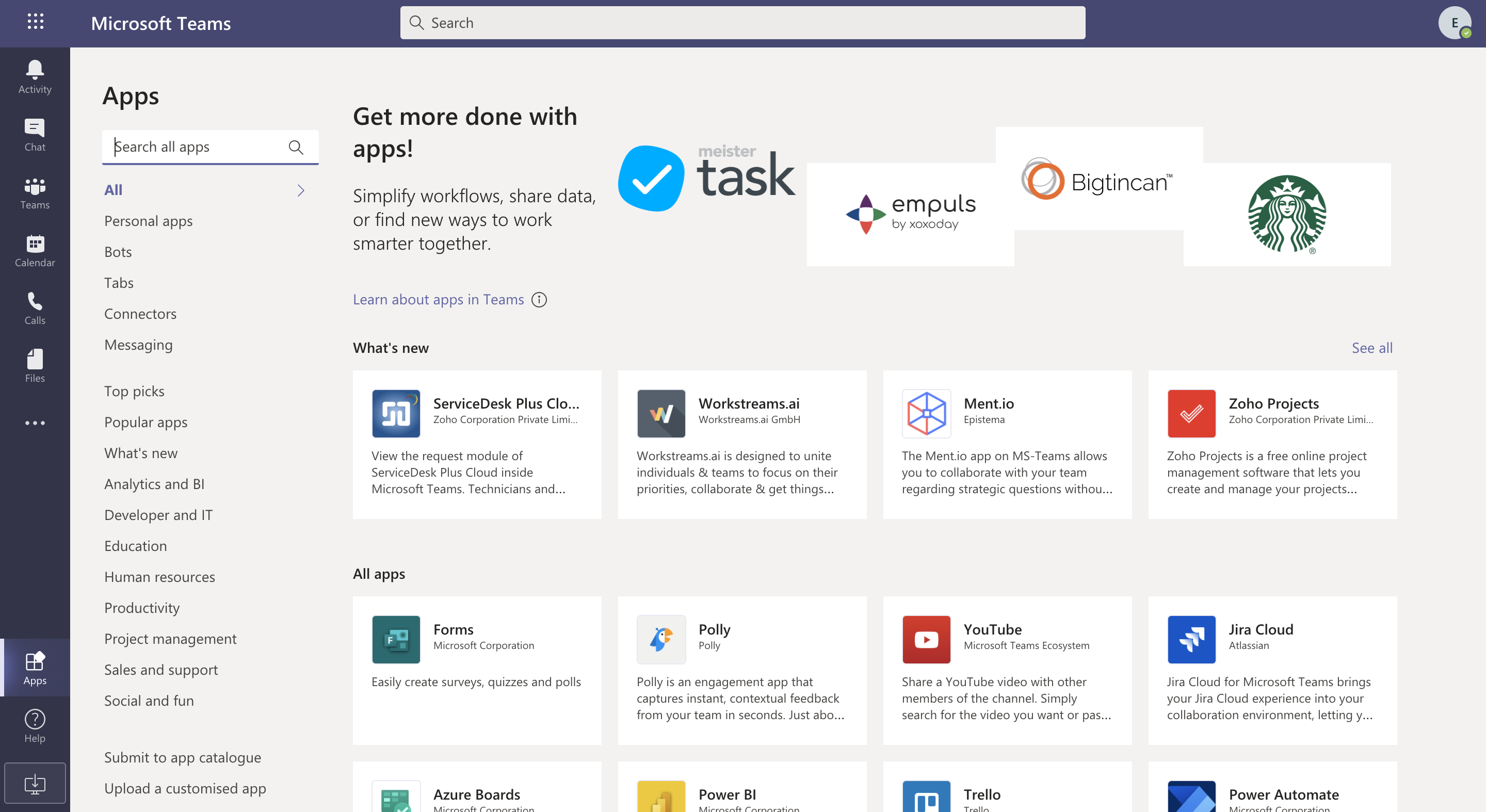 Tip
You can download the Sign In App MS Teams bot using this link.
locate the bot file from your file manager and click Open. If you go back to Apps you should now see SIA Notify bot under a section called Built for and the name of your team.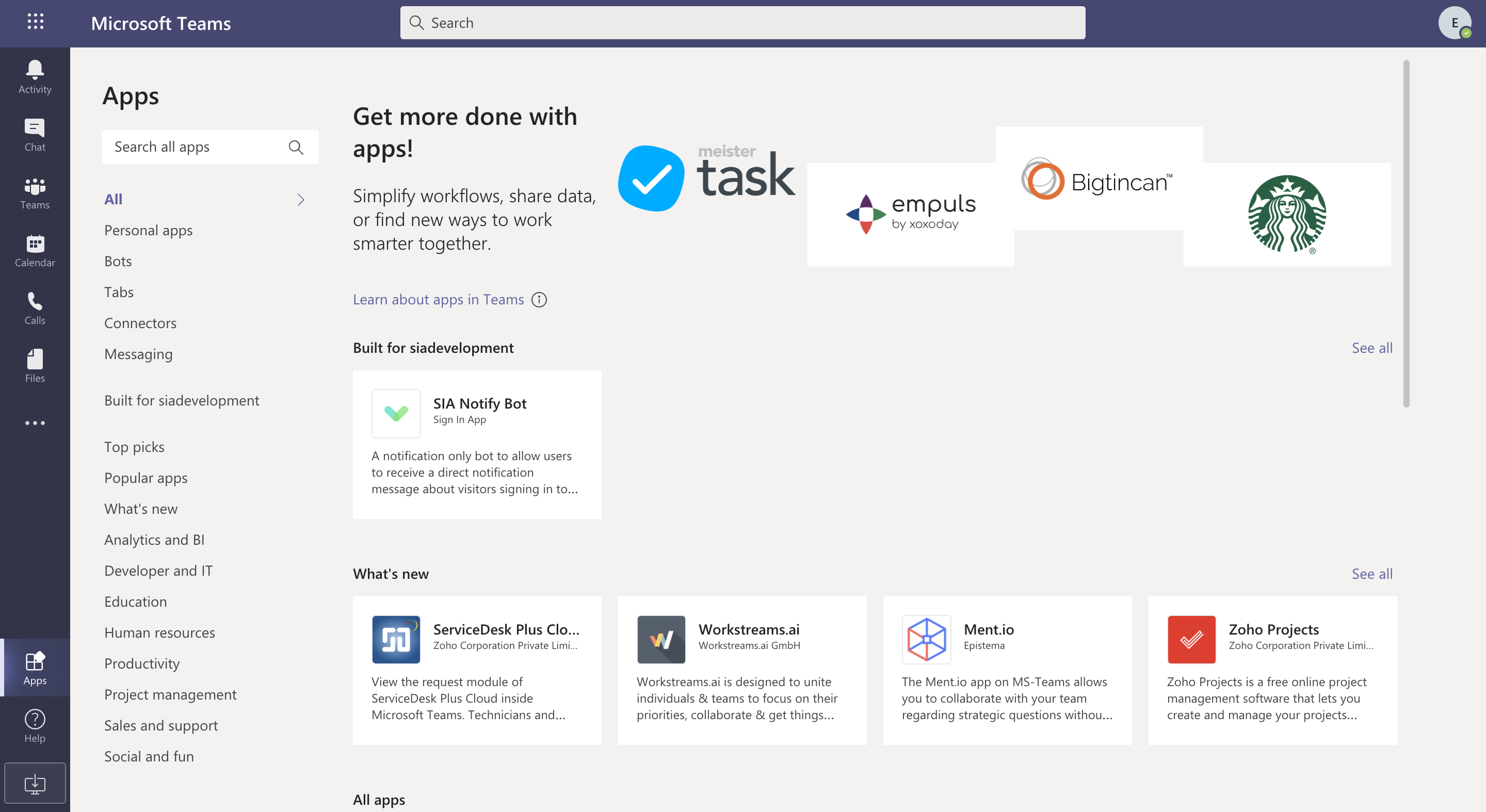 Click SIA Notify bot and you will see this pop up window.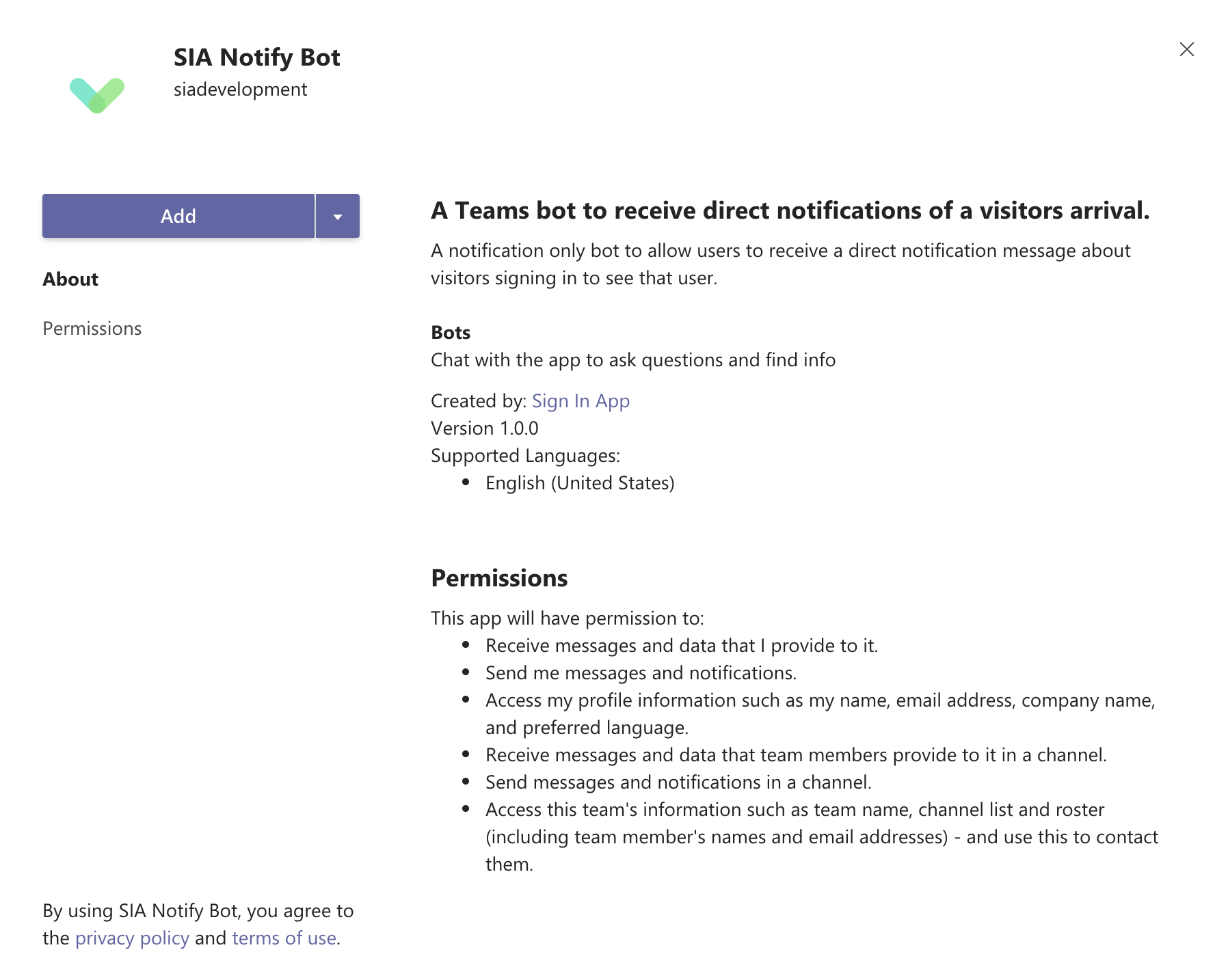 Click the Add button and you should see the following message confirming the MS Teams host notifications have been successfully set up.

Adding the bot to a Team
You can add a bot to a Team so each member doesn't need to go through the set up process individually. Go to Apps and then find the SIA Notify bot and click the dropdown next to Open and select Add a team. A new window will pop up and you can search the Team you'd like to add the bot to.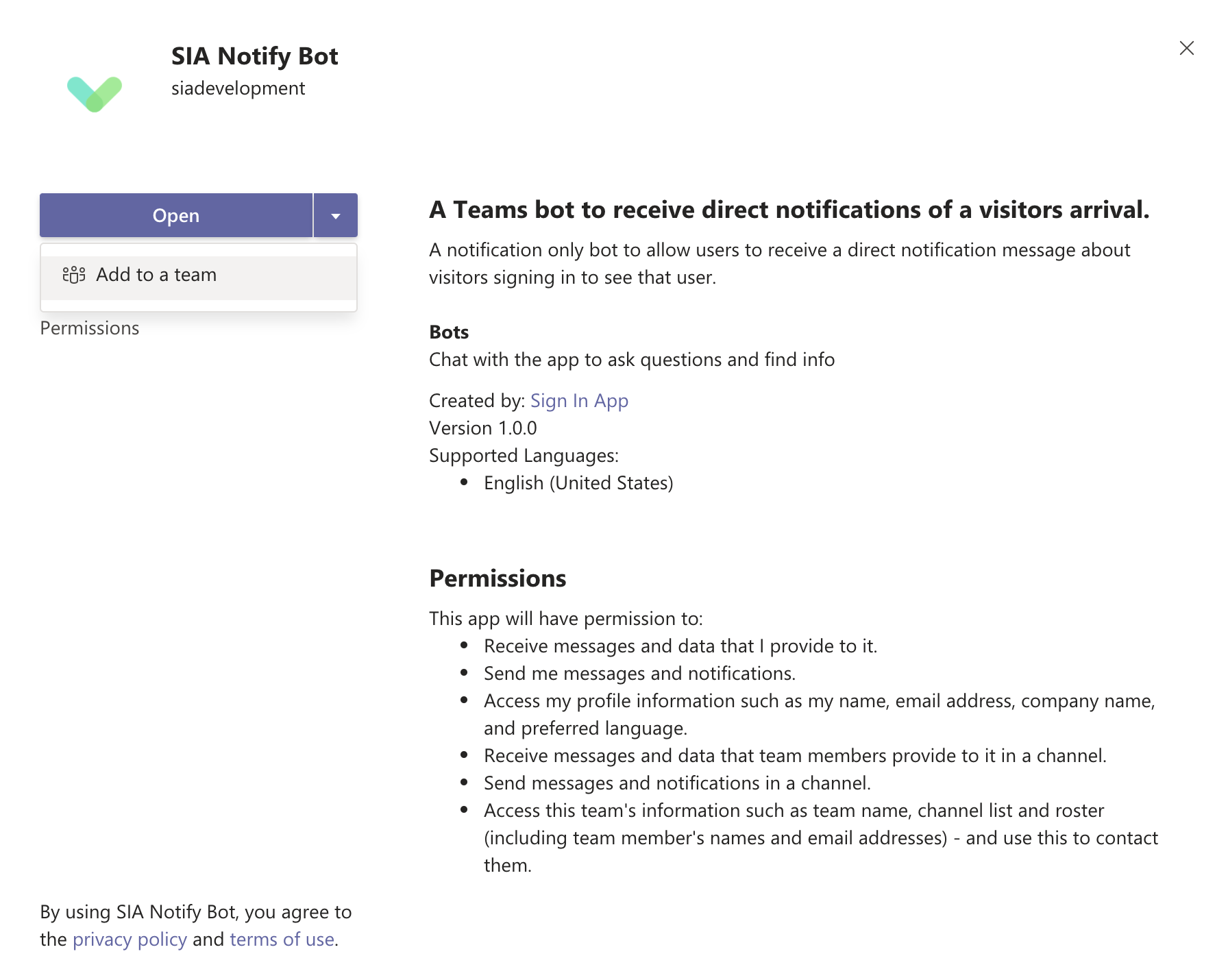 Set up complete
When a visitor signs in and selects a repeat visitor from the notify list they should now receive a notification to let them know their visitor has signed in.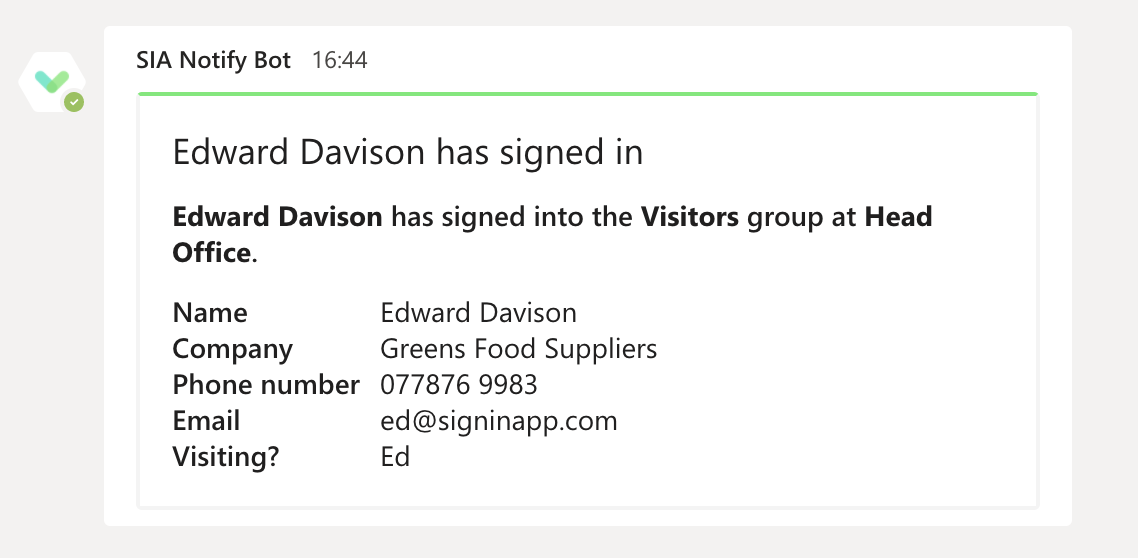 ---
We hope you've found this guide useful but if you have any questions around Microsoft Teams host notifications or any Sign In App feature, please contact our support team at support@signinapp.com.